Oh my god, Melanie's face!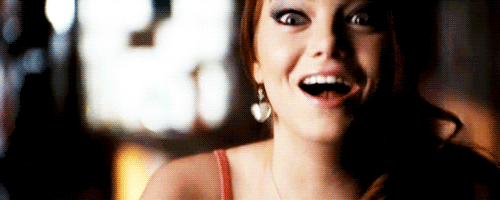 Well, I haven't posted in a while. I know, sad? But I've been out and about for a while. Went shopping a lot and been out just doing stuff. Plus I got a new bag, I was thinking about doing a, "What's In My Bag," tag on here. It sounds weird, but it's amazing. And enough with the updates. Here's my thoughts on The Host.
Well, Saoirse Ronan, her casting as Melanie I believe was perfect. Her voice is amazing and also I really do love her acting, like in The Lovely Bones and Hanna. I haven't read the book and was really just contemplating seeing the movie BECAUSE I didn't read the book. I like to read the book before seeing the movie, that's just a personal preference. So I can like:
Yeah that was in the book, so was that. Oh that too! I like the way the trailer was set up as well. It kept me interested. But it made me seem like it was a mixture of Uglies and The Hunger Games. That's what I was seeing when I saw the trailer.
I loved the concept. Its not new, but it's a new adaptation on the whole Cyborg wants to live sort of thing. Well I know she's not a cyborg, but I CAN DREAM!
It's not what I expected from Stephanie Meyer. She's capable of more than I thought. I bought this book for my friend a LOOONG time ago and she hasn't read it yet. I think I'm going to borrow it. I've been in the mood to read an action-like book.
This is what it seems like, it had a lot of action. And more action than romance. Which I enjoy. I don't like books more about romance unless its a ROMANCE book. You see?
So it looks good basically, and I will go see it when it releases.
Plus I have a poll in the sidebar, I'd appreciate results from it.